Jay Faulkner – Alpha AG Solutions – Dealer Relations
Faulkner Farms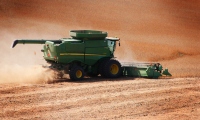 At Alpha Ag Solutions we care about the soil your planting in. That is why our simple solutions for healthy growth and strong yield are focused to unlock your soil's potential.
Please do not hesitate to contact me at your convenience. I look forward to speaking with you.
Sincerely,
Jay Faulkner
Alpha Ag Solutions – Dealer Relations
251.978.7040
---
Testimonials
These treated and untreated pictures have been captured in the field and showcase how Terra-One can help crops and grasses of all varieties and types. The next generation of sustainable farming products are here and will increase yield will reducing input costs. Terra-One will literally pay for itself in one crop application cycle.
---
Click on the below picture to enlarge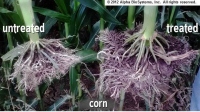 10% Yield Increase
---
Click on the below picture to enlarge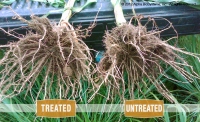 10% Yield Increase
---
Click on the below picture to enlarge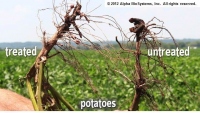 Dramatic increase from control field (exact numbers pending).
---
Order Products and Marketing Materials
If there's anything I can do for you, I'm more than happy to help! Some of the most common questions I get are, "How can I order product?" and "Can you send me more information?". So below are links that will help you on your way. If you have questions about something else, my contact information is below.
Watch how easy it is to mix your product!
---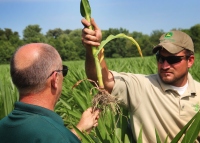 jfaulkner@alphaagsolutions.com
Click above to order Alpha Ag Solutions products or call me at 251.978.7040
---
Contact Information
Office Phone Number: 251.978.7040
Email address: jfaulkner@alphaagsolutions.com
—-

Legal Disclaimer
All the content on this site is Copyright 2008-2012 Alpha BioSystems, Inc., hereafter referred to as "ABS." All rights reserved.
Website usage restrictions You may access and view the content appearing on this Web site for personal, non-commercial use only! You may download and/or copy portions of the content for personal, non-commercial use only, provided that you a) retain all copyright, trademark or other proprietary notices contained on the content, b) do not modify or alter the content in any way and c) do not make content available to any third party. ABS reserves complete title and full intellectual property rights in any content that you download from this Web site.
You agree to use this Web site only for lawful purposes. The following are included, but not limited to, in strictly prohibited actions: i) misrepresenting the identity of a user; ii) tampering in any way with this Web site; and iii) conducting any type of fraudulent activity.
All product names, logos, trademarks, as well as other marks and trade names on this Web site are the properties of ABS or their respective owners. You may not use, reproduce, copy or manipulate such logos in any manner without the prior written consent of the owner.