Terra-One

HYC

(High Yield Crop Inputs)
Increase yield and reduce input costs
Your crop is only as profitable as your soil will allow. Terra-One™ HYC (High Yield Crop Inputs) is a proprietary all-natural microbial soil enhancement with a mycorrhrizal additive developed by Alpha AG Solutions to help you increase your results and reduce your costs.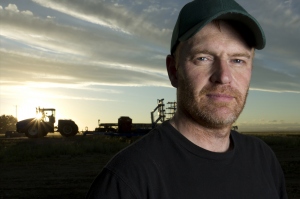 Organic matter, an essential component
Crops depend on water. Soil organic matter levels commonly increase as average annual precipitation increases. Elevated levels of soil moisture result in greater biomass production, which provides more residues, and thus more potential nutrients.
Soil fertility requires all physical, chemical and biological components of soil to be in balance. Ranchers today seek technology that will lower soil input costs over time.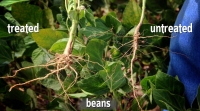 How it works
Water is an essential element that transports minerals through the soil for absorption. Together, mycorrhizal fungi and microbes help unlock soil nutrients and increase absorption.
Read more about the benefits of Mycorrhizal Fungi
Terra-One HYC:
Unlocks soil nutrients
Provides more fertile soil conditions
Increases yield
Can be used on all crops
Can be applied year-round
Cannot be over-treated
Works in all soil types
Helps balance soil PH
Can be used with or without chemical fertilizers
Contains no harsh chemicals
Can be spray-applied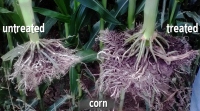 The 2010 National Agriculture Statistics Service reported the average fertilizer treatment cost was $252/acre. Terra-One HYG is available at a fraction of that price.
Terra-One

HYC

Product Information
Product Image
Amount
Acres Treated
5 gallons
Will treat 40 acres.
Mix 16oz./acre with the desired amount of water or liquid fertilizer. Product can be applied via: Broadcast, Center Pivot, In Furrow, Side By Side, Side Dress, Injection Side Tank or however you apply liquids into the ground.

60-330 gallons
Will treat 480-2,640 acres.
Comes as a ready to use mix at 16oz./acre.
Terra-One Ready to Use Instructions
Mixing Instructions
Watch this video on mixing instructions.
Learn More About Mycorrhizal Fungi
Have additional questions? See our
FAQ

section.
Want more information?
Call us at 515-778-3141 or
email us directly